---
Reference: Records, rankings and more
New York career scoring leaders
| | | | |
| --- | --- | --- | --- |
| Player | School(s) | Years | Points |
| Joe Girard III | Glens Falls-2 | 2014-active | 3,306 |
| Lance Stephenson | Abraham Lincoln-PSAL | 2004-2009 | 2,946 |
| Ryan Creighton | Greenport-11 | 2004-2009 | 2,799 |
| Sebastian Telfair | Abraham Lincoln-PSAL | 2000-2004 | 2,785 |
| Kobe Lufkin | Argyle-2 | 2012-2017 | 2,678 |
| Devonte Green | North Babylon-11, Manhasset St. Mary-CHSAA, | 2009-2016 | 2,663 |
| | Our Saviour New American Prep, Lutheran-AIS | | |
| Ken Anderson | Archbishop Molloy-CHSAA | 1985-1989 | 2,621 |
| Joel Wincowski | Lake George-2 | 2010-2015 | 2,615 |
| Ken Wood | East Hampton-11 | 1985-1989 | 2,613 |
| Kyle McAlarney | Moore Catholic-CHSAA | 2001-2005 | 2,566 |
| | | | |
| | | | |
| | | | |
| Bobby Hodgson | William Floyd-11 | 1989-1994 | 2,532 |
| Desmond Harad | FDR-PSAL, Adelphi Academy-AIS | 1994-1998 | 2,516 |
| Bernard Blunt | Jamesville-DeWitt-3 | 1985-1990 | 2,507 |
| Felipe Lopez | Rice-CHSAA | 1990-1994 | 2,486 |
| Robert Phelps | Nazareth-CHSAA | 1986-1990 | 2,477 |
| Neil Weidman | Dansville-5 | 1988-1993 | 2,441 |
| Ralph Angelo | Honeoye-5 | 1987-1991 | 2,407 |
| Jimmer Fredette | Glens Falls-2 | 2003-2007 | 2,404 |
| Greg Paulus | Syracuse CBA-3 | 2000-2005 | 2,399 |
| Scott Wilson | Lyme-3 | 1978-1982 | 2,391 |
| | | | |
| | | | |
| | | | |
| Dominick Welch | Cheektowaga-6 | -2017 | 2,376 |
| Chris Ciaccio | Gloversville-2 | 1986-1990 | 2,373 |
| Terry Brown | Clyde-Savannah-5 | 1982-1986 | 2,360 |
| Rich Campbell | Buffalo Burgard-6 | 1986-1990 | 2,355 |
| Duane Ivory | Our Saviour Lutheran-AIS | 1982-1986 | 2,351 |
| Ryan Whelpley | Olean Walsh-MMA | 2007-2012 | 2,347 |
| Eric Siegrist | Spackenkill-9 | 1995-1999 | 2,345 |
| Ray Toomer | York Prep-NYC | 1989-1993 | 2,341 |
| Jason Amore | Friendship-5 | 1989-1993 | 2,332 |
| Tony Crandall | Baldwin-NYC | 1970-1973 | 2,326 |
| | | | |
| | | | |
| | | | |
| Damien Foster | Buffalo Traditional-6 | 1992-1996 | 2,324 |
| Greg Cerillo | Faith Academy (L.I.)-AIS | 1998-2003 | 2,320 |
| Bill Dodson | Trevor Day-AIS | 1997-2002 | 2,315 |
| Jason Rowe | Buffalo Traditional-6 | 1992-1996 | 2,286 |
| Marcus Whitfield | Buffalo Burgard-6 | 1985-1989 | 2,285 |
| Nate Cannon | Rome School for the Deaf-3 | 1966-1970 | 2,262 |
| Maceo Wofford | Jamestown-6 | 1995-1999 | 2,258 |
| Jim Ryder | Tioga-4 | 1984-1988 | 2,238 |
| Mike Heary | Fredonia-6 | 1990-1994 | 2,235 |
| Toby Foster | Candor-4 | 1995-1999 | 2,231 |
| | | | |
| | | | |
| Miles Brown | Northstar Christian-5 | Active | 2,204 |
| Deondre Bourne | Leman Manhattan-AIS | -2017 | 2,190 |
| Tony Traver | Greenwich-2 | 1976-1980 | 2,189 |
| Joe Girard Jr. | Glens Falls St. Mary's, Shenendehowa-2 | 1986-1990 | 2,179 |
| Robert Dominiak | Birch-Wathen-Lenox-NYC | 2000-2004 | 2,178 |
| Curtis Aiken | Buffalo Bennett-6 | 1979-1983 | 2,162 |
| Talor Battle | Bishop Maginn-2 | 2003-2007 | 2,162 |
| Chris Moore | Park School-6 | 1992-1996 | 2,161 |
| Joe Cremo | Scotia-Glenville-2 | 2011-2015 | 2,159 |
| Nate Dukes | Rochester Freddie Thomas-5 | 2006-2009 | 2,155 |
| Sylven Landesberg | Holy Cross-CHSAA | 2005-2008 | 2,149 |
| | | | |
| | | | |
| | | | |
| Joey Lufkin | Argyle-2 | 2009-2013 | 2,146 |
| Keith Spellman | Jefferson-PSAL | 2005-2009 | 2,136 |
| Rasheem Jenkins | Wings Academy-PSAL | 2003-2006 | 2,126 |
| Gary Williams | Bay Shore-11 | 1989-1993 | 2,125 |
| Will Scott | Collegiate-AIS | 1999-2003 | 2,124 |
| Larry Moreno | Brooklyn Law & Tech-PSAL | 2014-2018 | 2,124 |
| Kevin Morris | Martin Luther King-PSAL | 1992-1996 | 2,120 |
| Tom Stith | St. Francis Prep-CHSAA | 1953-1957 | 2,119 |
| Danya Abrams | Hackley School-1 | 1988-1993 | 2,119 |
| Artavius Fisher | Kingston-9 | 2000-2004 | 2,119 |
| | | | |
| | | | |
| | | | |
| Al Edwards | Greenport-11 | 1968-1972 | 2,117 |
| Will Thomas | Morrisville-Eaton-3 | 2009-2013 | 2,108 |
| Jim Stockwell | Belleville-3 | 1965-1969 | 2,108 |
| Tobias Harris | L.I. Lutheran-AIS, HH Hills W.-11 | 2006-2010 | 2,105 |
| Jason Mathias | Galway, Amsterdam-2 | 1992-1995 | 2,103 |
| Kevin Yanni | Watervliet-2 | 1995-1999 | 2,085 |
| Jim McNamara | St. Agnes-CHSAA | 1953-1956 | 2,080 |
| Stephon Marbury | Abraham Lincoln-PSAL | 1991-1995 | 2,078 |
| David Mascia | Lynbrook-8 | 1987-1991 | 2,077 |
| Albert King | Fort Hamilton-PSAL | 1973-1977 | 2,071 |
| | | | |
| | | | |
| | | | |
| Lew Alcindor | Power Memorial-PSAL | 1961-1965 | 2,067 |
| Chris Secky | Maple Grove-6 | 2006-2010 | 2,067 |
| Christian Laettner | Buffalo Nichols | 1984-1988 | 2,066 |
| Chris Rooney | Smithtown West-11 | 1985-1989 | 2,063 |
| Todd Scott | Peekskill-1 | 1979-1983 | 2,055 |
| James Pate | Babylon-11 | 2003-2009 | 2,049 |
| Greg "Boo" Harvey | Jackson-PSAL | 1981-1985 | 2,039 |
| Ray Blackburn | Lackawanna-6 | 2001-2005 | 2,039 |
| Anthony Hargraves | Our Saviour Lutheraan-AIS | 1977-1981 | 2,038 |
| Jim Manos | Poly Prep-AIS | 1974-1977 | 2,036 |
| | | | |
| | | | |
| | | | |
| Bruce Lefkowitz | Edgemont-1 | 1979-1983 | 2,036 |
| Fred Burton | Francis Lewis-PSAL | 1979-1983 | 2,036 |
| Greg French | Buffalo Traditional-6 | 1997-2001 | 2,029 |
| Elton Brand | Peekskill-1 | 1993-1997 | 2,027 |
| Jermaine Smoake | Van Arsdale-PSAL | 1987-1991 | 2,026 |
| Don Juan Tyson | Buffalo Traditional-6 | 1999-2003 | 2,023 |
| Devin Pope | Chautauqua Lake-6 | -2018 | 2,023 |
| Larry Jennings | St. John's Prep-NYC | 1994-1998 | 2,021 |
| Adam Stockwell | Belleville-Henderson-3 | 1988-1992 | 2,020 |
| Greg Dolan | Williamsville South-6 | -2018 | 2,019 |
| | | | |
| | | | |
| | | | |
| Clyde Vaughan | New Rochelle-1 | 1976-1980 | 2,016 |
| Dwayne Johnson | Mater Christi-CHSAA | 1977-1981 | 2,014 |
| Benji Miller | Smithtown Christian-11 | 1990-1994 | 2,013 |
| Adonal Foyle | O'Hara (Pa.), Hamilton-3 | 1991-1994 | 2,008 |
| Bill Young | Angelica-5 | 1961-1964 | 2,006 |
| Will Regan | Buffalo Nichols | 2006-2010 | 2,006 |
| | | | |
| | | | |
| (Almost) | | | |
| Bret Gray | Livingston Manor-9 | 1988-1992 | 1,993 |
| Andy Moore | Cuba-5 | 1977-1981 | 1,987 |
| Scott Knapp | Vernon-Verona-Sherrill-3 | 1993-1997 | 1,987 |
| Tom Emma | Manhasset-8 | 1975-1979 | 1,983 |
| Joe Greco | Whitehall-2 | 1967-1971 | 1,983 |
| Lionel Chalmers | Bishop Gibbons, Albany-2 | 1995-1999 | 1,980 |
| Greg Wildes | Farmingdale-8 | 1978-1982 | 1,974 |
| Connor Caldwell | Watertown IHC-3 | 2007-2011 | 1,970 |
| Craig Kowadla | Westhill-3 | 1987-1991 | 1,966 |
| John Works | Addison, Jasper-5 | 1992-1995 | 1,960 |
| | | | |
| | | | |
| | | | |
The NYSSWA compiles a list of players with 2,000 or more career points. This list was last updated Nov. 30, 2018.
---
more all-state teams
---
more reference

NYSSWA all-state first teams
---
---
search

---
help us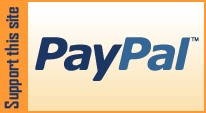 Want to help keep a good thing going? As a frequent visitor to this site, you know it is a leading source of all the latest news and info on high school sports across New York. You can help NewYorkSportswriters.org and its related sites to continue operating by chipping in via
PayPal
.
---
nysswa blog